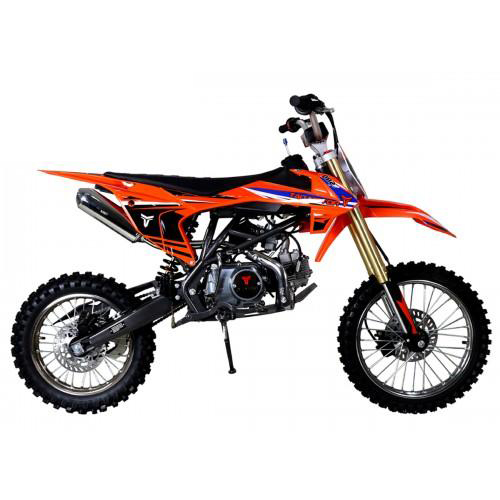 The all-new Tao Motor DB27 continues to raise the bar in affordable family dirt bikes. Producing better quality for a lower affordable price is not easy. The new Tao Motor DB27 124cc is taking the Tao Motor dirtbike line to the next level. With more upgrades added to this unit than ever before, seeing true affordable and quality in a 21st-century design. That fine line of quality and affordability is difficult to deliver but is always Tao Motor's number 1 goal. Tao Motor allows enthusiasts and families to enjoy the sport without breaking the bank. Tao Motor stands behind all of its products, taking pride in making sure we have all of the parts you'll ever need, stocked and ready.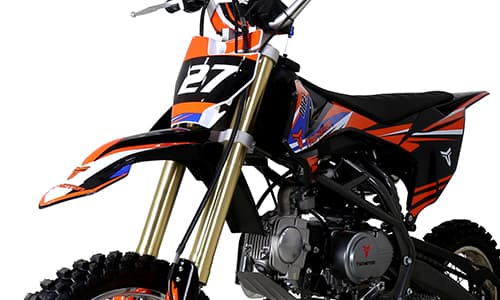 With its sleek look and modern features, one can't miss the gunmetal frame with gold forks setting this bike up for instant success from the eye. The Tao Motor DB27 is a 124cc 4 stroke, producing a top speed of 37 mph coming from 8.4 horsepower. That's enough power to conquer any terrain that you have in mind.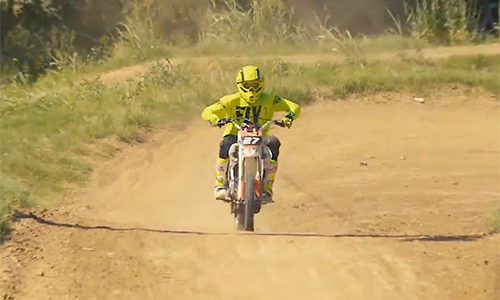 Offering a manual 4-speed transmission 1 down 3 up, upgraded suspension, manual, stronger controls than before starting with the levers all the way down to the chain. The Tao Motor DB27 isn't only for seasoned riders capable of ripping around trails, but it was built for versatility to teach the older ones how to ride if they're getting a late start.
Engine

Engine Type
125CC,Air cooled, 4-stroke, 1-cylinder
Start Type
Kick Start
Transmission
Chain Drive
Engine Gear
4-speed (1-N-2-3-4)
Max Speed
37 MPH (60 KM/H)
Ignition
CDI
Fuel Tank Capacity
1.5 Gallon
Chassis

Front Brake
Hydraulic Disc --- Hand Braker
Rear Brake
Hydraulic Disc --- Foot Braker
Tire Front
70/100 - 17
Tire Rear
90/100 - 14
Rim Front
1.6 x 17 (steel)
Rim Rear
1.8 x 14 (steel)
Dimension

G.W
208 LBS (94.5KG)
N.W
162 LBS (73.5KG)
Overall Size(inch)
72 x 30 x 46 Inches (1820 x 760 x 1160 mm)
Carton Size
62 x 17 x 32 Inches (1580 x 430 x 810 mm)
Seat Height
35 Inches
Ground Clearance
14.57 Inches (370 mm)